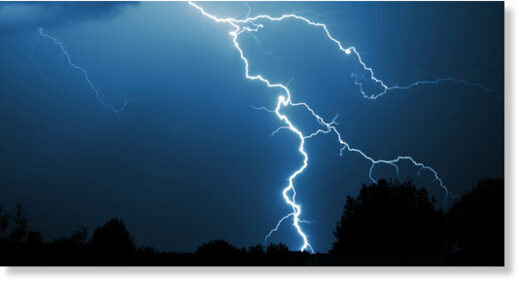 A 71-year-old golfer was killed after he was struck by a bolt of lightning during one of the recent strong storms in Lackawanna County.
Joseph Slivinski, of Blakely, was struck by lightning around 1:30 p.m. Friday at the Pine Hills Golf Course in Taylor,
WNEP is reporting.
The Lackawanna County Coroner's report came out Sunday, saying Slivinski was trying to seek shelter when the storm moved in,
WBRE/WYOU is reporting.