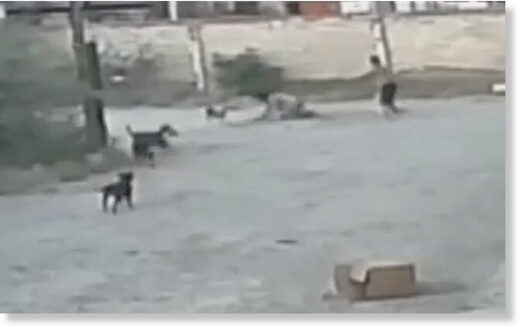 This is the horrific moment a man is mauled to death by a pack of wild dogs as he tries to fight them off with rocks.
Jaime Rico Munoz, 32, was attacked in Miguel de la Madrid, Durango, Mexico on August 31.
Authorities have ordered the pack of dogs that killed him to be put down.
Chilling video shows the moment Mr Munoz picks up a rock and throws it at the five barking dogs slowly approaching him.
He continues to throw rocks but every time he bends over to pick more up, the dogs move towards him, slowly getting closer.