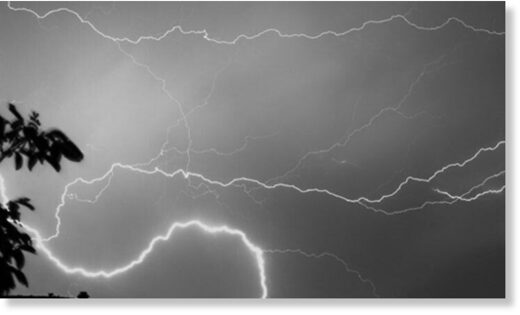 A
lightning strike killed a man
and hospitalized a 6-year-old child as
rainstorms moved through Central Texas
, authorities said.
First responders were called to the
Laguna Park area
at about 5 p.m. Monday, May 15, FOX44 reported.
Upon arrival, deputies found an unresponsive man and child, according to a news release from the Bosque County Sheriff's Office.
The man was pronounced dead at the scene, authorities said, and the child was rushed to a hospital for emergency care. The child was breathing on their own.