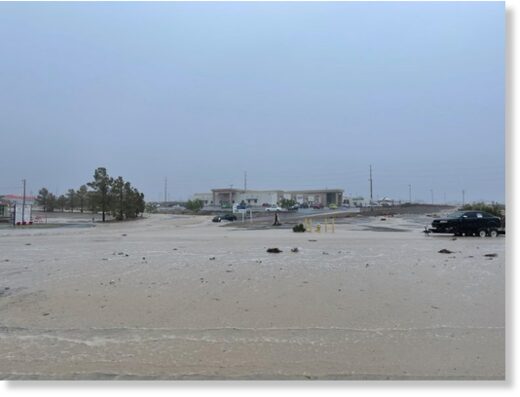 Heavy rain and flash flooding affected several states in America's Southwest. A local state of emergency was declared for communities in southern Utah and Nevada.
Both areas recorded between 40 and 50 mm of rain in 1 hour.
Two people were reported missing after flash floods in New Mexico. Meanwhile a teenager is still missing and a young child has died in separate incidents of flash flooding in Arizona over the last few days.
Utah
Heavy rain triggered flash floods in parts of southern Utah on 26 July. The hardest hit areas were in Iron County and Cedar City, where the mayor, Maile Wilson-Edwards, declared a local state of emergency. In a statement, the mayor said,
"preliminary information shows that our City received over two inches (50 mm) of rain in approximately one hour. Which categorizes yesterday's storm as an estimated 500-year frequency flooding event in some areas.
"The amount of rain in such a short period of time overwhelmed flood control structures and resulted in localized flooding in areas of our City. The flooding impacted public infrastructure, private residential homes and apartments, businesses, and churches. Some of the residential units were left un-inhabitable."
The American Red Cross has opened a shelter to house those unable to stay in their homes.