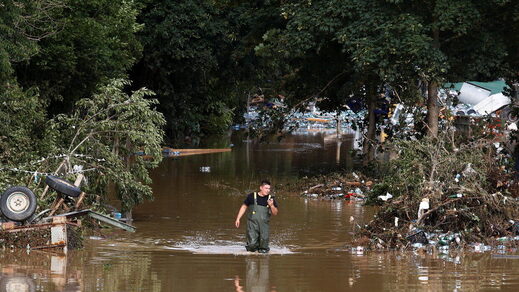 The small rural district of Ahrweiler, in western Germany, seemingly faced the full wrath of the week's severe floods, with the foul weather leaving dozens of people dead, hundreds injured, and scores of homes reduced to rubble.
At least 62 people died in the storm and subsequent flooding, the local police department
said
on Friday, adding that the grim toll might rise still higher. Located south of Cologne, the district, which has a population of some 130,000, saw the River Ahr burst its banks, bringing devastation to nearby towns and villages.