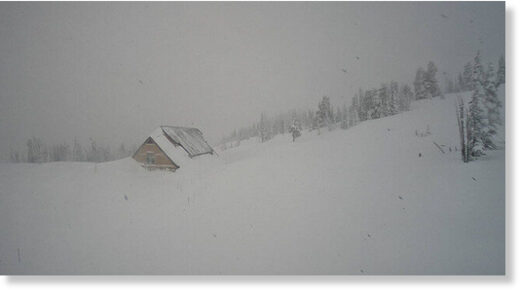 If your idea of Paradise is to frolic in several feet of snow, then the ranger station at Mt. Rainier is aptly named.
Paradise Ranger Station, at about 5,400 feet, typically sits under a massive snow blanket at this time of winter, but this La Nina winter, that blanket is especially thick.
Latest measurements show a snowpack up there of 225 inches (nearly 19 feet!) through mid-Friday morning with snow continuing to fall. That is over 4 FEET ahead of the average snowpack at the peak of the entire winter snow season -- usually around April 1.
In fact, if it holds close to that amount through the weekend -- which it should -- it will become the 6th highest snowpack on March 1 since records began there in 1927 and second-most since 1991, only behind the epic snow season of 1998-99.