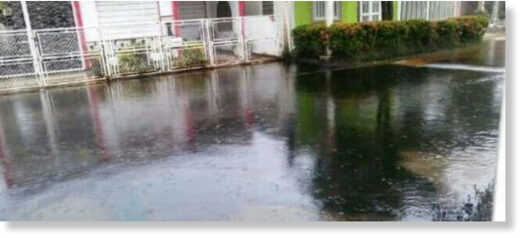 Firefighters in affected cities were placed on high alert following reports of fallen trees and collapsed roofs.
Three cities in the Venezuelan state of Zulia have been transformed into something resembling Venice, Italy after the collapse of a drainage system caused by heavy rains.
Shops, businesses, homes, and even medical centres were flooded in Cabimas, Simón Bolívar, and Ciudad Ojeda.
Patients at the Pedro García Clara hospital in Ciudad Ojeda received hemodialysis in rooms filled with water.