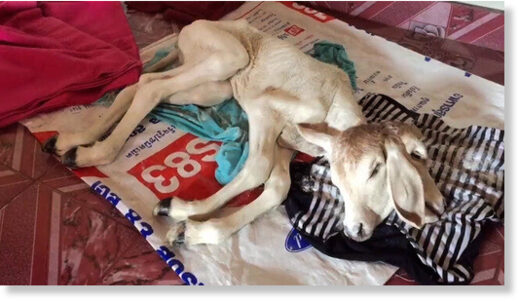 If you finally hit it big on the lottery, what would you ascribe your winnings to? Perhaps it was the fickle finger of fate that plucked you from the masses. Or, alternatively, perhaps you came into ownership of some kind of lucky talisman.
A villager in Thailand appears to believe the latter as he credits his £480 win on the local lottery from luck inherited after the birth of a malformed calf with two heads.
The poor creature was born with two sets of reproductive organs and an extra ear poking out in the middle of its two heads. Because of its deformities, it couldn't breathe properly and became too weak to eat. It died half an hour after being born.
(Video
here
)