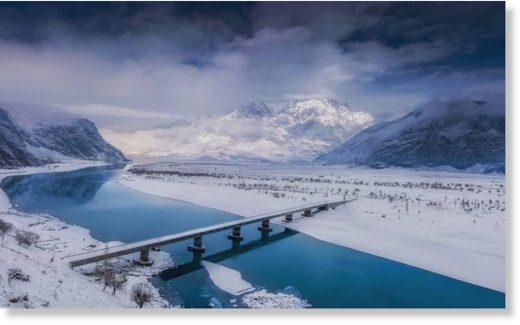 Pakistan is currently in the grip of severe cold wave, with the mercury on Sunday, Dec 29 plunging to record-breaking -21C (-5.8F) in Skardu — a city located the central valley of Gilgit-Baltistan.
According to local reports, the small canals and ponds in Skardu have been frozen due to the severe low temperature, while snowfall has also blocked many main roads and passes.
The city's low of -21C (-5.8F) breaks Pakistan's all-time December low temperature, which was set back in 1994 (approaching solar minimum of cycle 22).
In addition, record or near-record lows were also registered in Gupis and Bagrote with their readings of -12C; in Astore with -11C; in Gilgit with -7C; and in both Kalam and Kalat with their lows of -5C.
Dense fog is prevailing in Islamabad, in Punjab, in the upper Sindh, and also in a few districts of Khyber Pakhtunkhwa, the Pakistan Meteorological Department (PMD) said in its
Sunday weather report.