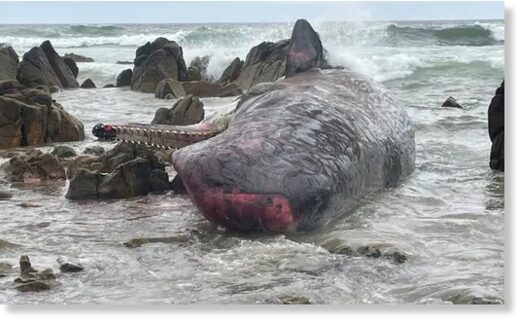 More than a dozen sperm whales have died and washed ashore on King Island, north of Tasmania.
The whales appeared to be young males and were dead when the stranding was reported on Monday afternoon, Tasmania's Department of Natural Resources and Environment said on Tuesday.
There are at least 14 carcasses on the island's west coast.
Wildlife biologists and a vet are travelling to the island to investigate, while Parks and Wildlife Services staff are on site monitoring the situation.
"It is possible the whales were part of the same bachelor pod - a group of younger male sperm whales associating together after leaving the maternal group," a department spokesperson said.