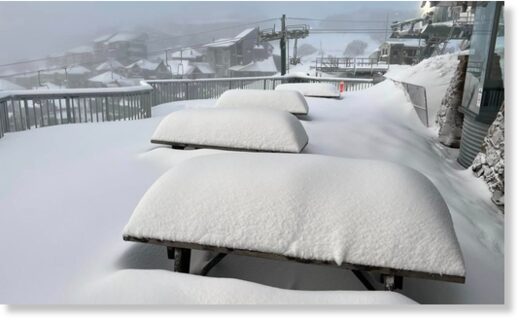 While we begin to shift our focus in North America toward ski season, the winter in the Southern Hemisphere isn't quite over yet. Over the weekend, Australian ski resorts saw some major snow storms that grew their base depths.
Here are the recent snow totals from Australia's most famous ski resorts:
Perisher Resort has received 65 c.m. (around 25.6 inches) of powder, Hotham Alpine Resort got 63 c.m. (nearly 25 inches) of snow, Thredbo received 53 c.m.(around 21 inches) of the white stuff, and Falls Creek got 52 c.m. (20.5 inches) of snow.