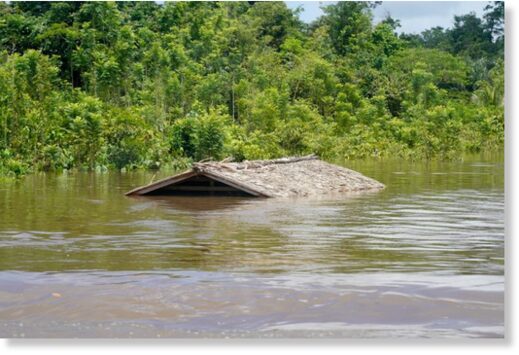 The government of Guyana has declared a disaster in the country in response to the
flooding that had affected all regions since mid-May 2021.
Meanwhile weeks of flooding continues in neighbouring Suriname, where over 10,000 people have been affected.
President Dr. Mohamed Irfaan Ali officially declared a disaster on 10 June.
In his statement he said a Tropical Wave embedded with the Inter-Tropical Convergence Zone (ITGZ) resulted in heavy rainfall during May, which was likely to continue until late June and possibly mid-July.
All regions of the country have been affected, in particular regions 2, 5, 6, 7 and 10. The president said a total of 28,228 households were reportedly impacted by the current flood, with water either entering homes, livestock and domestic animals in distress or farmlands inundated resulting in crop damages.