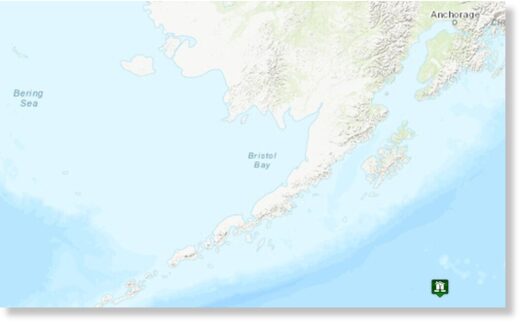 The earthquake was reported near a sparsely populated area of the Aleutian Islands, a seismically active area.
A strong earthquake with a preliminary magnitude of 6.4 struck off the coast of a remote area of southern Alaska on Tuesday, but there were no warnings of a tsunami that could threaten the region's sparsely populated string of islands.
The earthquake was reported just after 7 a.m. local time, about 24 miles southeast of Nikolski, a census-designated area of the Aleutian Islands that had a population of 18 people in 2010, according to the
U.S. Geological Survey.