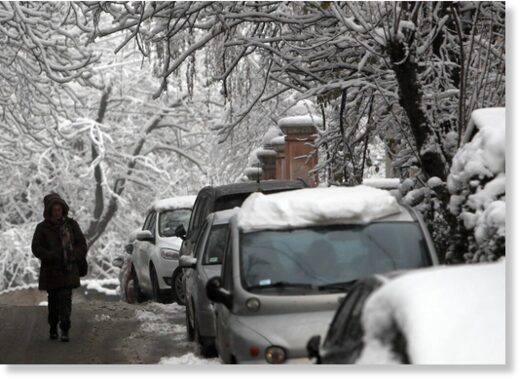 Days of heavy rain and snow across the Balkans left homes and fields flooded Monday, disrupted traffic on highways and at ports and caused power outages.
In Serbia, authorities on Monday started clearing up tons of garbage that was clogging a southwestern lake after it was swept off from landfills by overflowing rivers. Emergency measures were announced in the southern Doljevac and Vlasotince municipalities, where rescue teams helped more than two dozen people evacuate their homes.
The state RTS television reported that numerous homes, barns and fields were flooded and villages were left without drinking water after days of rain and snow around the southern town of Leskovac and nearby areas.

In central and eastern Serbia, thousands of people were left without electricity as heavy snow collapsed distribution lines.
Serbia's state power company EPS said Monday they were working to restore power.