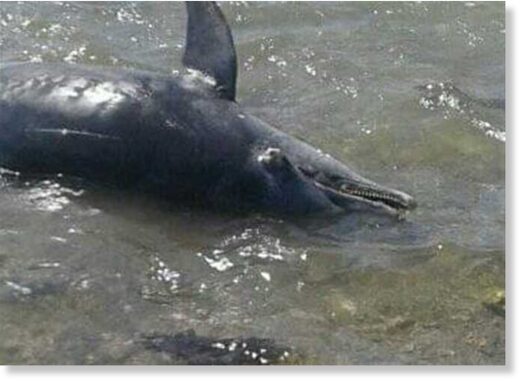 Eleven dead dolphins of varying sizes washed up on the Red Sea's Marsa Allam beach, south of Wadi al-Gamal, according to environmentalist sources.
The dolphins included seven mature females, one mature male, and three juveniles.
The animals had been unable to return to the Red Sea's waters due to receding tides, the sources explained, and had likely stranded due to being pushed into shallower waters in search of food.
According to a report by the sources, the dolphins were found in an area where striped coral reefs were growing, extending around five kilometers from the shore in the direction of open water.