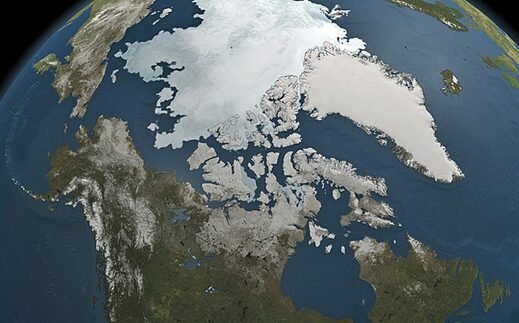 The Greenland ice sheet's melt season is over, bringing the 2021-2022 season to a close. Below I take a deep-dive into how the poster boy for global warming fared over the past 12-months.
'SURFACE' MASS BALANCE
Greenland's ice sheet gains snow and ice from September through to the following June, and then, as temperatures climb with onset of late-Spring, begins to lose more ice through surface melt than it gains from fresh snowfall. This is known as 'the melt season', which generally lasts until the end of August, with snow gains minus ice losses called the 'Surface Mass Balance' (SMB).
The map below, courtesy of the Danish Meteorological Institute (DMI), plots the SMB over the past 12-months.
The blue line in the upper chart shows the day-to-day SMB (in Gigatons), while the blue line in the lower chart depicts the accumulated SMB (again, in Gts), from the beginning of the season (Sept 1 2021). The grey line is the multidecadal average.