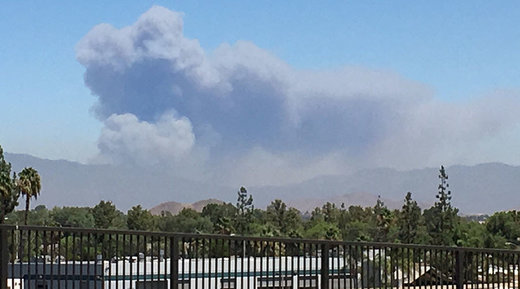 A massive blaze is forcing mass evacuations after shutting down Southern California's Interstate-15, the main route to Las Vegas. The enormous inferno, now covering 5,500 acres, spread across its first 1,000 acres within an hour of its initial spark.
The fire was reported in Devore, California, in the late morning hours of Tuesday, and within an hour, it spread from five acres to over 5,500,
according
to KABC.
It broke out near the Cajon Pass, where there have been red flag warnings from the San Bernardino Fire Department, in recognition of gusty winds and low humidity, prime conditions for wildfires.
Evacuations were ordered by the US Forest Service around West Cajon Valley, between Highway 2 and the I-15, KABC reported. At least one structure was seen burning, but no injuries have been reported.
The cause remains unknown.