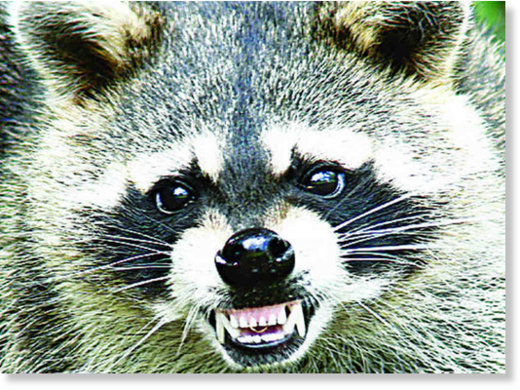 An Arlington neighborhood is on edge after a woman was attacked by a raccoon in her own backyard, and it is not the first time this type of incident has happened in recent months.
There have been several sightings of raccoons in the Fairlington area and at least two violent attacks since June. Some residents here are concerned for their safety, especially at night.
One woman living on 29th Street S was scratched and bitten by raccoons while she was in her backyard in June. The incident sparked a community meeting on how to safely interact with wildlife.
But last Sunday night, two raccoons jumped on another woman in her backyard on 28th Street while she was taking out the trash.
Bonnie Crouch told FOX 5 her husband heard the screams and came out to help. He ended up fighting the raccoons off the woman with a broom. Crouch, a nurse, helped tend to the victim's injuries afterwards.