Earth Changes
---
Richard Davies
Floodlist
Thu, 25 Feb 2021 18:02 UTC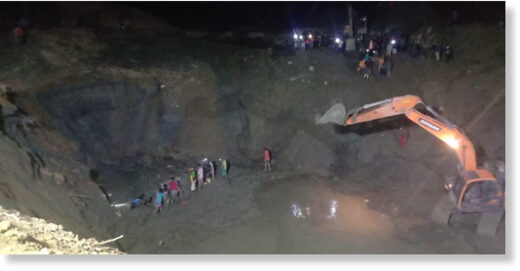 A landslide occurred at an illegal mining site located in Burangga Village, Ampibabo District, Parigi Moutong Regency, Central Sulawesi in Indonesia on 24 February, causing at least 3 fatalities.
This is the second deadly landslide reported in the country on the same day. Five people died in landslides in Pamekasan Regency, East Java Province.
The landslide at the Ampibabo mine was caused by heavy rain falling on unstable ground,
according to the Indonesian National Board for Disaster Management, BNPB. Five miners are still missing while 15 survived. Local disaster authorities are carrying out full assessments and search operations are ongoing.
According to Indonesia's meteorological agency BMKG, in a 24 hour period to 24 February over 60mm of rain was recorded in Kasiguncu in Poso Regency, situated about 120km south of Ampibabo.
---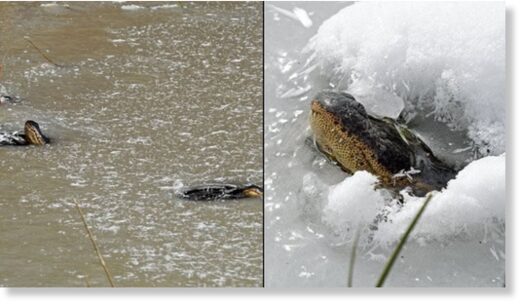 Alligators in Oklahoma went into a deep freeze as frigid, icy temperatures plagued much of the central and eastern United States.
Wildlife photographer David Arbour captured stunning photos of several alligators poking their snouts through the ice to breathe at the Red Slough Wildlife Management Area this week.
While the alligators may appear to be dead, scientists say they're not. It's a survival technique alligators use when the water starts to freeze.
---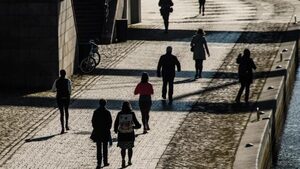 Germany has seen its its biggest temperature swing since records began - with an increase of 41.9 degrees in one week.
Climate researchers at the German Weather Service (DWD) on Tuesday said the country had never before experienced a swing like the one that occurred at the weather station in the central German city of Goettingen.
A low of minus 23.8 degrees Celsius was recorded there on February 14. Seven days later, on February 21, the high was 18.1 degrees Celsius,
The previous record had been set in May 1880, in the early days of weather record-keeping
. At that time, a temperature rise of 41 degrees had been measured within seven days, said a DWD spokesperson.
In northern Germany, two regional winter heat records had also been broken on Monday. In the town of Quickborn, the high was 18.9 degrees Celsius, passing the record of 17.8 degrees measured two years earlier.
In the Hamburg area, the Neuwiedenthal weather station hit 21.1 degrees on Monday. The previous record of 18.1 degrees at the same station just more than a year earlier was thus "pulverized," a DWD spokesperson said.
"For the first time since temperature records began, the temperature in Hamburg has thus risen above 20 degrees in winter," he said.
---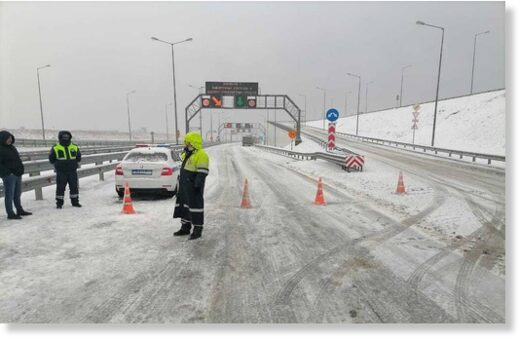 While parts of the United States and Europe enjoy a brief respite from the frostbite, the majority of Canada, transcontinental Russia, Kazakhstan, Uzbekistan, and Turkmenistan continue to suffer from a descended Arctic.
Siberia is suffering one its coldest winters on record, with temperatures in the vast Northern Asian region having regularly dipped below -50C (-58F) since mid-December, 2020.
Much of Central and Western Asia has also been battling brutal and unusual freezes over the past few months, which in turn have lead to
food
and
energy
prices soaring to record highs.
---
Richard Davies
Floodlist
Wed, 24 Feb 2021 19:33 UTC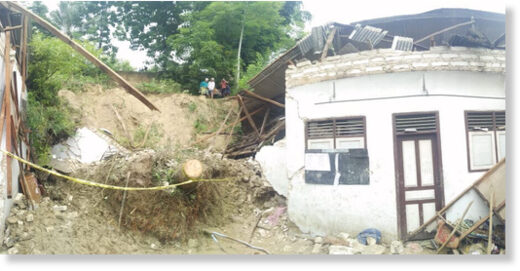 Heavy rainfall triggered deadly landslides in Pamekasan Regency, East Java Province, Indonesia, on 24 February 2021.
The landslides struck in the early hours, affecting the villages of Jepun and Bindang in Pasean District. Disaster authorities reported at least 5 people were killed. Two houses are thought to have been buried, while around 20 other homes and a school were also damaged.
Surabaya City recorded 78mm of rain in 24 hours to 24 February, while Semarang City in Central Java recorded 155mm.
---

Continuous heavy rains and flash floods have killed three (3) people in Maprik, East Sepik Province last Friday.
Two (2) men and one (1) woman from different villages were using the Amaku and Nynnum rivers respectively when they were washed away by the flash floods.
The bodies of the two (2) men have been recovered over the weekend, whilst the search is continuing along the Amaku River for the body of the woman believed to be from the Kumunimbis village.
This incident is part of the continuous heavy rains and floods that hit the province last week, which also affected major road networks in the province.
According to locals in the area, especially Maprik, rains are still continuing with the rivers still brown and dirty with debris.
---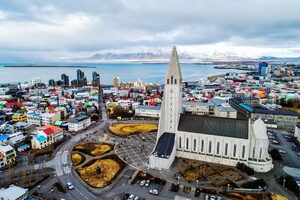 Parts of
Iceland
were rocked by a 5.6-magnitude
earthquake
on Wednesday as residents reported shaking buildings and strong tremors.
The quake's epicentre was recorded about 25 miles away from
Reykjavik
, in the Reykjanes Peninsula region, on Iceland's southeast coast.
The effects of the quake, which struck at a depth of around six miles, were felt in Reykjavik and the surrounding areas.
It was not immediately clear if there had been any damage to property or injury to life.
"Spent the morning shaking around the office, geologists all running around like excited puppies. So much shaking," Rob Askew, a geologist at the Icelandic Institute of Natural Science in Reykjavík, tweeted.
Another Twitter user wrote: "WOW....! Just now! #earthquake swarm on Reykjanes Peninsula #Iceland - very strongly felt in Reykjavík. My home office was shaking! Felt 2 large ones and many small ones."
Another said:
"I've experienced more earthquakes in the past couple of hours than the rest of my life combined. And I've spent most of my life in Iceland and Japan. Something's up. I don't like it."
---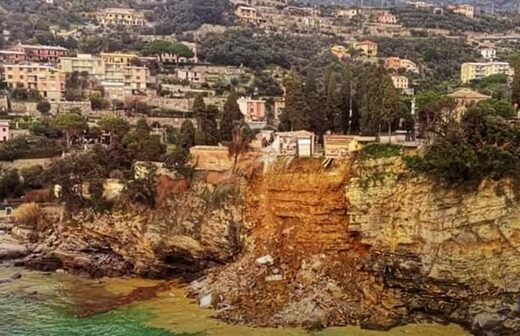 Erosion, erosion, please tell me when the next cemetery will collapse into the sea!
The old cemetery at Camogli near Genoa, Italy collapsed into the sea on February 22, 2021, with at least 200 coffins now drifting in the Golfo Paradiso.
---
Sophie Lewis
MSN
Tue, 23 Feb 2021 15:25 UTC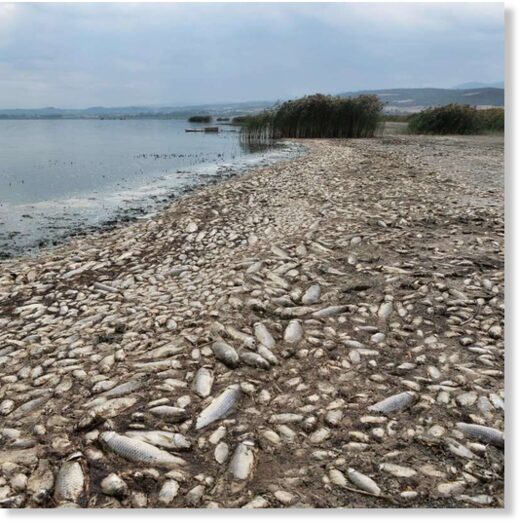 Thousands of fish species are facing "catastrophic" decline — threatening the health, food security and livelihoods of hundreds of millions of people around the world. New research shows that one-third of all freshwater fish now face extinction.
According to a report published Tuesday by 16 global conservation groups, 18,075 species of freshwater fish inhabit our oceans, accounting for over half of the world's total fish species and a quarter of all vertebrates on Earth. This biodiversity is critical to maintaining not only the health of the planet, but the economic prosperity of communities worldwide.
About 200 million people across Asia, Africa and South America rely on freshwater fishers for their main source of protein,
researchers said in "The World's Forgotten Fishes" report. About one-third of those people also rely on them for their jobs and livelihoods.
Despite their importance, freshwater fishes are "undervalued and overlooked," researchers said — and now freshwater biodiversity is declining at twice the rate of that in oceans and forests.
Eighty freshwater species have already been declared extinct — 16 of them in 2020 alone.
---