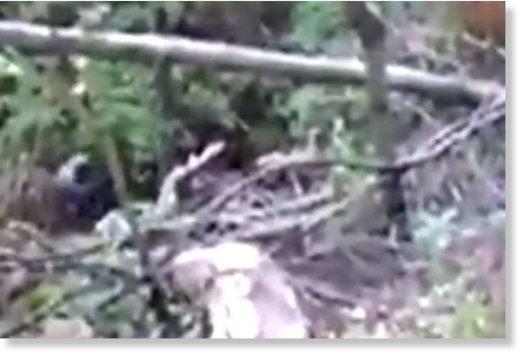 It's best not to approach a wounded bear unless it's definitely dead.
One hunter learnt this lesson the hard way after he approached a black bear he and his friends were tracking down - only to be attacked by the beast.
The terrifying footage first shows a bearded man in khaki with a gun standing at the top of a steep slope in a forest in America.
A large bear can be seen lying in the branch of a tall tree a little way off while hunting dogs bark excitedly.
The man filming stands behind the man, while a third hunter stands at the bottom of the slope ready to get the bear when it falls.
Shots are fired and the bear leaps up and can be seen scrabbling around in the tree top before it is shot again.