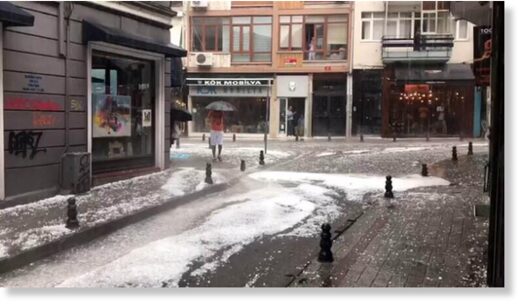 Heavy rains accompanied by hailstorms hit Istanbul, a metropolis with a total population of almost 16 million, on Sept. 29, interrupting daily life and paralyzing traffic.
The harsh weather conditions hit Istanbul's Silivri, Büyükçekmece, Çatalca and Arnavutköy districts, as well as some areas of the city's Asian side as of 12:30 p.m. local time.
A waterspout
, along with heavy rains, caused flash floods in a marketplace in Arnavutköy.