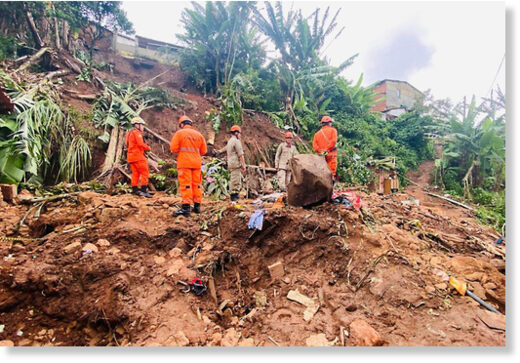 At least 5 municipalities in Ceará State in northeastern Brazil have declared a state of emergency after days of heavy rain triggered flooding and landslides. Dozens of people have been displaced and at least 3 fatalities reported.
Three people from the same family died after heavy rain triggered a landslide which destroyed their home in Aratuba on 16 March 2023. A further 15 homes were damaged or deemed unsafe by authorities, forcing around 50 people to evacuate.
"The municipal government deeply regrets what happened and will provide full support to the families of the victims and survivors," the Municipal Prefecture of Aratuba said in a statement. A three-day period of mourning was declared. State Governor Elmano de Freitas visited the area on 17 March.