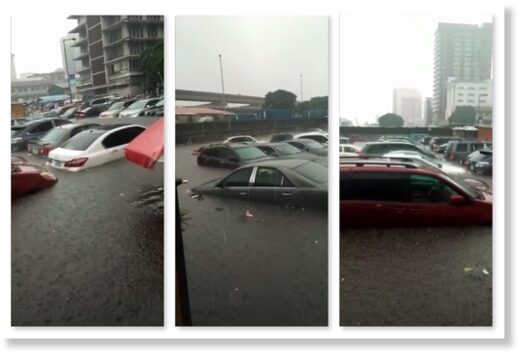 Several vehicles were submerged underwater in parks at the popular Marina axis of Lagos Island on Friday as
heavy rainfall persisted for hours.
Videos shared widely on social media showed some persons struggling to get to their parked vehicles amid the heavy flooding.
"I don't know whether this car will ever be able to move again," an unidentified person said in one of the videos as he inspected his flooded car. "Everywhere is flooded."