Earth Changes
---
RT
Sat, 03 Apr 2021 18:38 UTC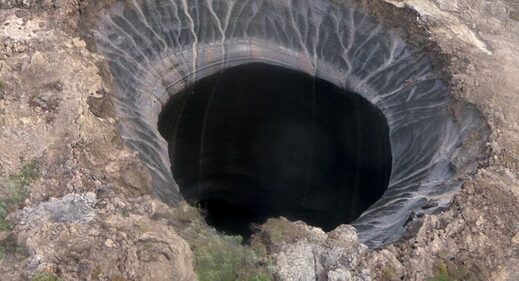 RT takes a look at the possible origins of the so-called 'black holes' - massive craters that are being formed across the Yamal Peninsula in northern Russia.
Giant round craters seemingly appear out of nowhere in the remote areas of Western Siberia, mesmerizing and, sometimes, scaring nomadic reindeer herders and scientists alike.
One such crater opened up just last year, while more than a dozen others took several decades to form, researchers say. Some remain vast cavities, going as deep as 30 meters (98.5 feet). Others become lakes.
An anthropologist who studies the culture of the local Nenets people says she had witnessed a spontaneous formation of one such lake in the tundra.
"There was no lake, but larch trees. One night, after loud bangs, it was like an upside-down saucer, with the trees on the bottom and the roots on the surface,"
she says, adding that several days later a lake was formed, which is now considered sacred by locals.
Watch the full documentary here:
---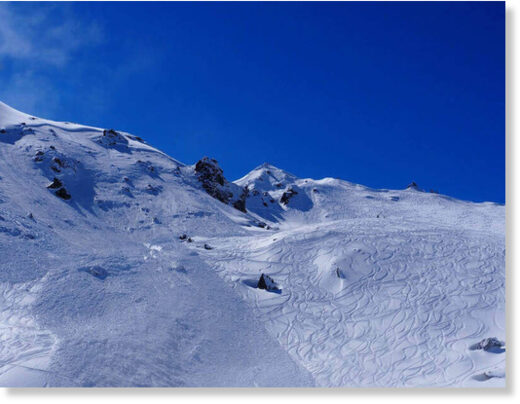 With the end of Switzerland's ski season only weeks away, the number of avalanche deaths this season is already unusually high level.
The average annual number of people caught in avalanches over the last 20 years is 177. This winter 296 people were affected, a 67% rise.
215 (73%) of the avalanches this season were triggered by people, compared to an average of 113 over the last 20 seasons.
Over the same 20-year timespan an average of 18 lives were lost in avalanche accidents per ski season. Up until the end of March 2021, 27 people had died in avalanches this winter season, 50% more than an average season.
---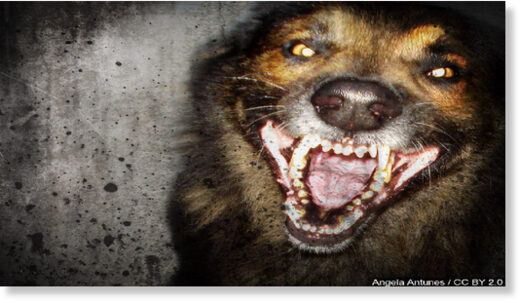 The pensioner was mauled to death in the back garden of her home in Boundary Avenue, Rowley Regis
Police are continuing to investigate a horrific fatal attack by two dogs on a woman in her 80s in a shocking Good Friday tragedy.
The pensioner was mauled to death in the back garden of her Black Country home yesterday (Friday) afternoon.
A man has been arrested and is continuing to be questioned by police today.
Here is everything we know so far:
---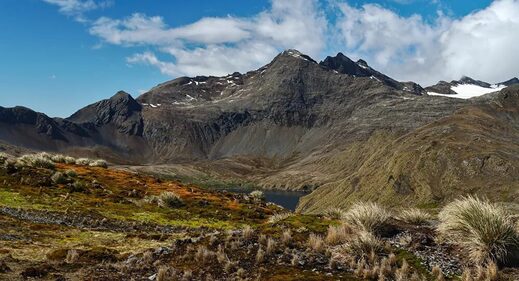 The earthquake was recorded at about 1:16 UTC. The epicentre of the tremor was located east of the islands. The focus lay at a depth of 10 kilometres.
A 6.6-magnitude earthquake has struck east of the South Sandwich Islands in the South Atlantic Ocean, according to the
United States Geological Survey
(USGS).
There have been no reports of injuries or damage as a result of the earthquake, as no people live on the South Sandwich Islands. No tsunami alert has been declared, the US National Tsunami Warning Centre stated.
The earthquake's epicentre was more than 1,810 kilometres from King Edward Point, a research station on South Georgia Island and is the capital of the British Overseas Territory of South Georgia and the South Sandwich Islands, according to the Indian National Centre for Seismology.
---
RT
Fri, 02 Apr 2021 16:54 UTC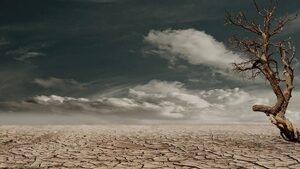 New research has found that EU crop losses driven by heat waves and drought, as well as other extreme weather events, have tripled in 50 years, a startling figure which could upend food-chain supply dynamics around the globe.
The
study
examined agricultural production in 28 European countries (including the UK) from 1961 to 2018 and compared it with the prevalence of extreme weather events such as floods, droughts, heat waves and cold snaps alike, all four of which increased in frequency over the study period.
The researchers found crop losses of 2.2% of total crop yield between 1964 and 1990, which surged to some 7.3% in the period between 1991 and 2015.
To make matters worse, droughts were found to be intensifying and occurring more frequently, a phenomenon which previous studies have identified as a result of shifts in the jet stream.
---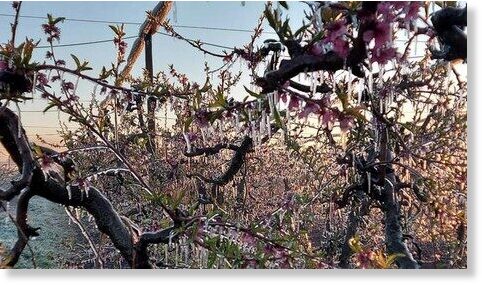 Last weekend, severe frosts were recorded in the stone fruit producing areas of Lleida and Huesca, in Spain. While temperatures fell below 0ºC during the nights of Friday, Saturday and Sunday, the most severe and longest frost was the one on the night of Saturday. The sector's prospects for the campaign had been great, given the excellent flowering of the fruit trees, but this first adverse weather event in the months prior to the harvest may change everything.
The damage caused by these frosts is severe, according to producers and agricultural organizations, not only because of the flowers that have been lost, but also because of the impact they could have on the quality of the fruit. Although there is still a long way to go before the harvest and more unforeseen weather events could be recorded, the volumes expected after this event could come close to last year's -when they were down by about 30%-, or fall even more.
---
Richard Davies
Floodlist
Fri, 02 Apr 2021 17:32 UTC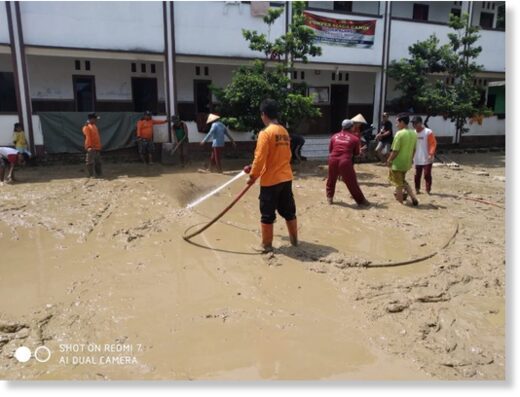 Further severe flooding has struck in Indonesia, this time in Central Java Province.
This follows recent flooding in Medan City in North Sumatra province, where over 50,000 people were affected.
The Indonesian National Board for Disaster Management (BNPB) reported severe flooding in Klambu District, Grobogan Regency, Central Java, on 31 March 2021.
Flooding affected the villages of Klambu and Penganten. According to BNPB, 1,900 houses, 3 government offices, 5 schools and 14 places of worship were
submerged in water up to 2 metres deep
in Klambu Village. Meanwhile around 500 homes were flooded in Penganten Village. Around 20 homes have been severely damaged.
---
Richard Davies
Floodlist
Thu, 01 Apr 2021 17:22 UTC
Over 60,000 people have been affected by floods and landslides on the island of Sumatra, Indonesia, over the past few days according to disaster authorities.
The ASEAN Coordinating Centre for Humanitarian Assistance on Disaster Management (AHA Centre) reports that over 52,000 people were affected by floods in northern parts of Medan City, capital of Indonesia's North Sumatra province on 30 March 2021.
The flooding mostly affected areas of Medan Belawan sub-district and was blamed on a combination of heavy rain, high tide and blocked drainage channels. Around 12,335 homes were inundated.
Flash floods and landslides were reported in other parts of the island over the last week.
---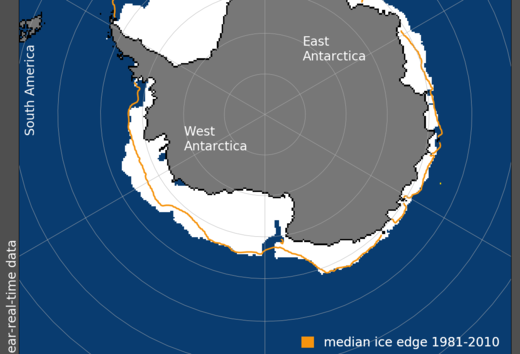 For something purportedly "global," AGW sure is illusive...
"Insane depth of cold" to blast Britain.
An "insane depth of cold" is set to strike the UK over the Easter weekend, warns the Weather Outlook's Brian Gaze.
Freezing temperatures and frosts will arrive in Scotland on Thursday, April 1, with "polar spring" conditions engulfing the majority of the country by Good Friday.
Looking further ahead, the mercury is expected to sink even lower during the following week, as a violent kink in the jet stream (associated with the historically low solar activity we continue to experience) delivers Arctic air to the lower-latitudes.
Thermometers could sink to
-10C (14F)
in northern parts, which would topple all-time daily cold records.
The UK's lowest-ever recorded temperature for April 5, for example, is the -9C (15.8F) set in 1990, while 1935's -8.9C (16F) for April 7 could also tumble. In fact, most of the daily benchmarks between early-to-mid April are under threat, including some that have stood for more than a century.
---