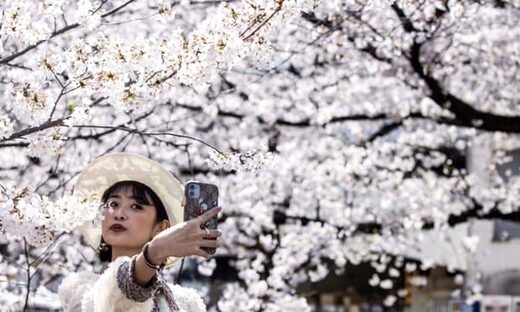 Climate change has led to the earliest cherry blossom season in Japan in 1,200 years, experts say.
The peak bloom arrived on 26 March in
Kyoto
, the earliest since 27 March 1409, while in Tokyo they reached full bloom on 22 March - the second-earliest date since 1953.
Traditionally, cherry blossom season starts in early to mid-April with residents in Kyoto holding "hanami" celebrations underneath trees to watch the flowers bloom.
The full bloom, or Sakura in Japanese, historically occurs on 17 April - but in more recent times, warmer and earlier springs have meant earlier blooms, according to
climate change
experts.