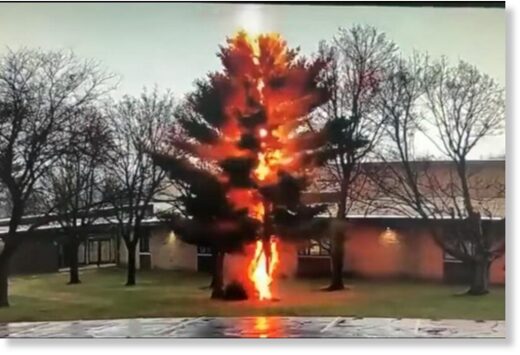 Mother Nature flexed her muscle Thursday when a lightning strike took down a tree outside Wautoma High School.
Principal Jennifer Johnson says it happened at about 8:25 a.m. while 9th and 10th grade students were preparing to take the ACT Aspire test.
No one was hurt and there was no damage to the school.
"Initially, the students and staff were startled by the event; however, after realizing what had just happened, they were fascinated by the rare incident that occurred just feet from them," said Johnson.