Earth Changes
---
Richard Davies
Floodlist
Tue, 02 Nov 2021 10:51 UTC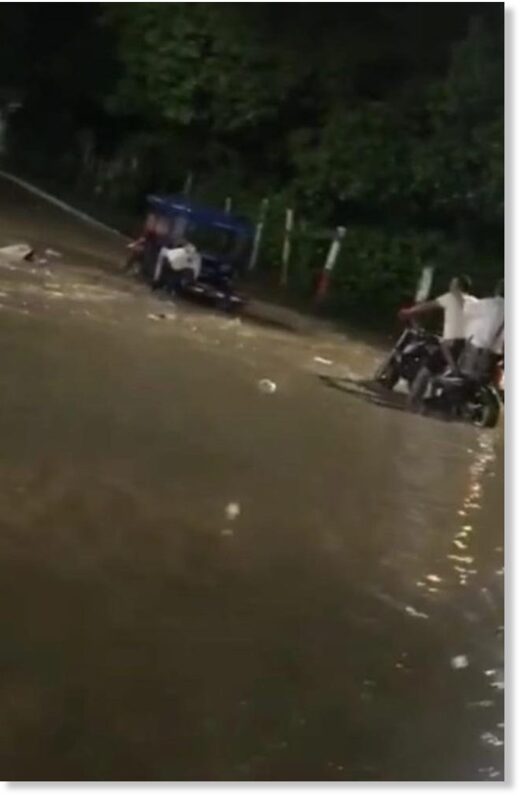 Flash flooding raged through streets of Jaén in Cajamarca Region of Peru after heavy rain from late 31 October 2021.
According to Peru's National Institute of Civil Defense (INDECI), one person died as a result of the flooding in the city. Furthermore 1 house was completely destroyed, 4 rendered uninhabitable and 15 others were damaged. At least 30 people have been displaced from their homes and, according to INDECI, were staying with relatives or neighbours. A further 90 people have been impacted by the flood damage.
As well as homes, 2 public buildings and the General de Jaén hospital were damaged, along with roads and water infrastructure. Drinking water supply has been partially suspended.
---
Thomas Domah and Jonathan Browne
The New Dawn
Tue, 02 Nov 2021 10:08 UTC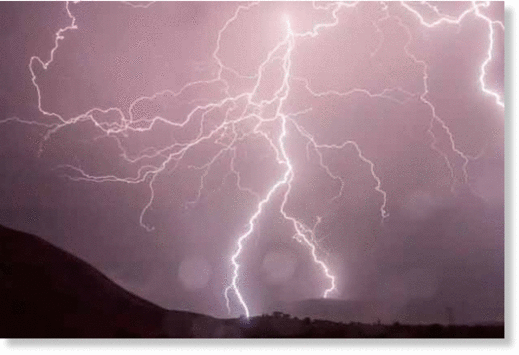 Residents of Sanniquellie, Nimba County are grieving the sudden death of five children ages 5 and 9, killed by lightning while playing in front of their home. Three other kids who reportedly survived the incident are reportedly admitted to the hospital under critical condition.
Health workers at the G.W. Harley Hospital in Sanniquellie, over the weekend, confirmed the death of the five children as a result of a huge thunder strike in a town called Downorpa.
The corpses have been turned over to family and subsequently buried in a mass grave.
The deceased, all from the same family, were children of a Sanniquellie resident identified as Mr. Lawrence Tokpah.
---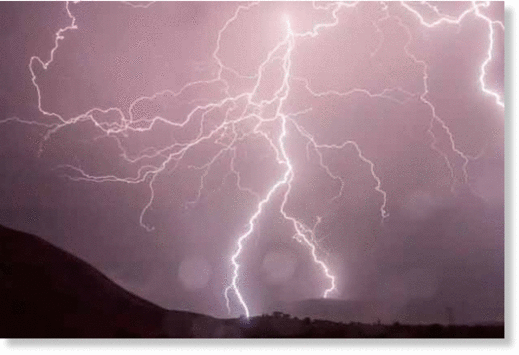 The incident happened when a group of women were working on the farm in Karumpakkam village near Sunambedu in Maduranthagam on Sunday.
In the noon, when it started to rain with lightning and thunder, the women started to run towards a tree but before that two women, Mala (31) and Anandhi (35), were struck by lightning and died on the spot.
Police said four other women who were near the deceased became unconscious in the impact.
---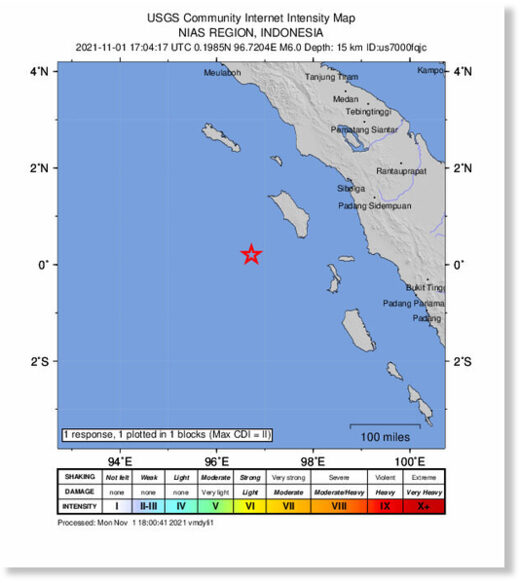 6.0 magnitude earthquake 254 km from Sinabang, Aceh, Indonesia
UTC time: Monday, November 01, 2021 17:04 PM
Magnitude Type: mww
USGS page:
M 6.0 - 255 km S of Sinabang, Indonesia
USGS status: Reviewed by a seismologist
Reports from the public: 1 person
6.0 magnitude,
15 km depth
---
Richard Davies
Floodlist
Mon, 01 Nov 2021 18:29 UTC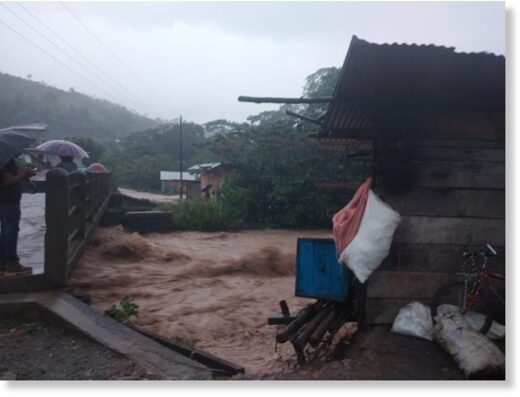 Disaster authorities in Guatemala report that over 30 people have died as a result of
severe weather incidents during this year's rainy season.
Teams from Coordinadora Nacional para la Reducción de Desastres de Guatemala (CONRED) attended a total of 906 rain-related incidents such as floods, landslides and structural collapse during the 2021 rainy season which normally runs from May to November.
During this time
11,911 people have been displaced and around 1.5 million affected in some way
.
Five thousand homes and 131 schools have been damaged
.
More than 230 roads and 35 bridges have been damaged or destroyed.
CONRED reported fatalities in the departments of Chimaltenango (1), Quetzaltenango (1), Sololá (3), Suchitepéquez (7), Escuintla (2), Guatemala (3), Quiché (5), San Marcos (2), Alta Verapaz (3), Baja Verapaz (1), Sacatepéquez (1), Chiquimula (1) and El Progreso (2). Two people are still missing and at least 17 were injured.
---
Richard Davies
Floodlist
Mon, 01 Nov 2021 18:12 UTC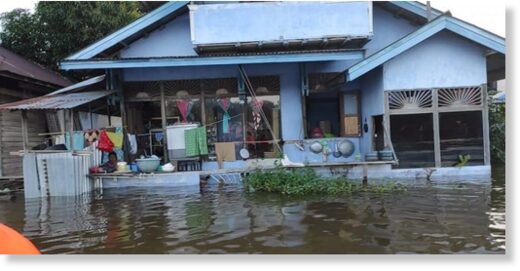 Heavy rain in parts of Borneo Island has caused severe flooding and triggered deadly landslides in Central and West Kalimantan Provinces of Indonesia.
Areas of Sekadau Regency in West Kalimantan Province have been flooded since 23 October, according to the Regional Disaster Management Agency (BPBD).
Some areas are under water up to 2.5 metres deep.
Sekadau Regency BPBD said that as of 27 October, 2,541 houses were damaged, a total of 8,430 people affected and 1,879 people displaced across Sekadau Hilir and Belitang Districts.
---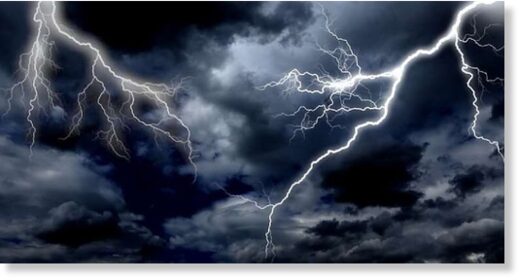 Two youth were killed and three others suffered injuries when lightning struck them at the Yerugundi Falls, at Moodbidri here on November 1.
The deceased have been identified as Maniprasad (22) and Yashwanth (22) from Kanchibailu. The injured have been identified as Praveen Kumar, Ganesh and Sandeep.
According to sources, on November 1, a group of five youth had gone to the Yerugundi Falls. At around 5:30 pm when there was high-intensity rain with thunder and lightning in Moodbidri, the youths were hit by lightning. While Maniprasad and Yashwanth succumbed at the spot, Praveen Kumar, Ganesh and Sandeep were injured.
The injured were rushed to the Mount Rosary private hospital in Moodbidri for treatment.
A case has been registered in the Moodbidri police station and investigation is on.
---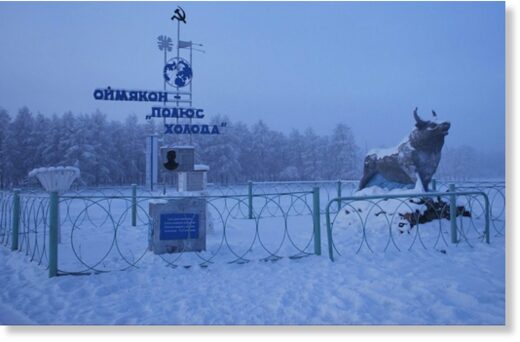 The lies of those with vested interests are being exposed — more and more people are realizing that the rules of humankind are malleable, that there is no fixed authority requiring religious-like adherence. The days of multinational conglomerates paying governments to push profitable falsehoods at the detriment of the human race are coming to an end. The average Joe, in enough numbers, can impart change — this epiphany is dawning on people, and it's giving me a shit-load of hope.
LOWS NEARING -40 SWEEP RUSSIA
As 'our betters' in Glasgow bemoan the impacts of global warming in, among other places, Siberia: "the planet's last great wilderness", northern Russia has actually been experiencing extraordinary lows for the time of year.
On October 31,
-36.8C (-34.2F)
was registered in Delyankir.
The infamous Verkhoyansk logged
-36.6C (-33.9F).
A frigid -
36.4C (-33.5F)
was observed in Susuman.
While Oymyakon took the cherry with a reading of
-38.9C (-38F) on Nov 1 — almost 10C below the seasonal average
---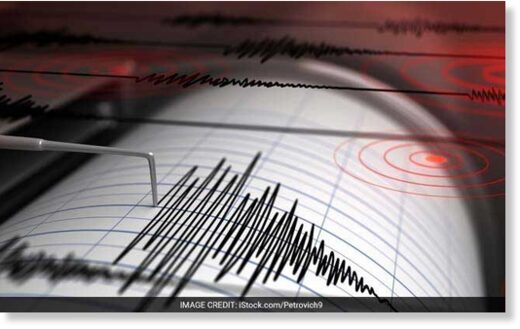 A 6.1 magnitude earthquake was reported in the South Sandwich Islands Region, according to data from the United States Geological Survey (USGS).
Underwater quakes have been recorded on Montagu Island, the Central Islands, and the South Sandwich Islands at a depth of approximately 35 kilometers.
Geologist services have not issued a tsunami warning for this quake.
---