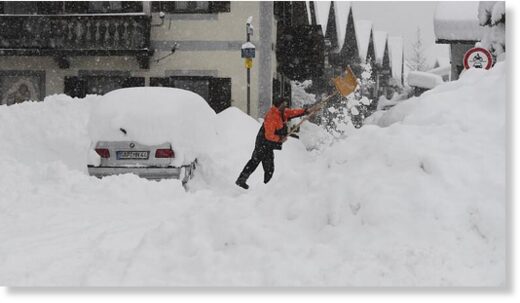 Freezing temperatures crack railroad tracks in Poland, snow blankets most of the Turkish city of Istanbul.
________
During the weekend and on Monday, January 18, most of Turkey was at the mercy of a cyclone that formed in the eastern Mediterranean Sea.
On January 19, the temperature in Istanbul at night dropped to -5 ..- 6ºC,
in Ankara it was freezing to

-13 ..- 15ºC.

The temperature dropped below normal by 4-8 degrees. And in coming days, the cold in Turkey will continue.