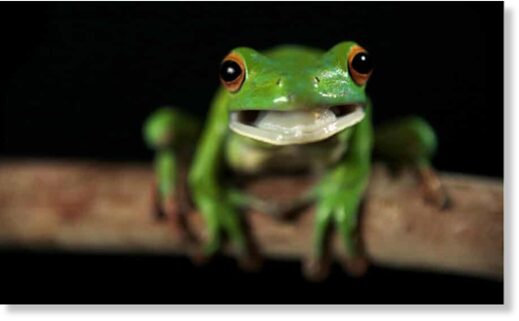 In the middle of Sydney's lockdown, scientist Jodi Rowley has been retrieving frozen dead frogs from her doorstep.
Occasionally one will arrive dried and shrivelled up in the post.
She'll pack them in ice in an esky to be taken to her lab at the Australian Museum, where even more samples - green tree frogs, striped marsh frogs and the invasive cane toad among them - are waiting in a freezer for genetic testing.
Rowley and her team, along with scientists at the Australian Registry of Wildlife Health at Taronga zoo and a forensic unit in the NSW department of planning, industry and environment, are trying to solve the mystery of what is killing Australia's frogs.
Since late July, they've collected 1,200 records of dead or dying frogs, about 70% of them in New South Wales and 22% in Queensland.