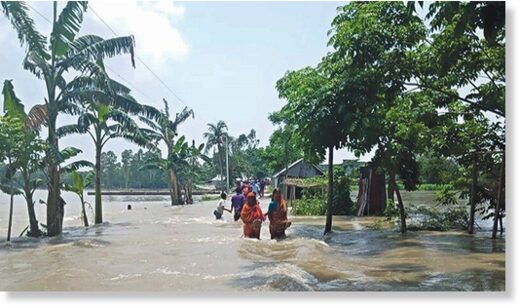 Farmers bore the brunt of the first spell of monsoon floods that continued to inundate fresh areas for the fourth consecutive day until Tuesday.
Parts of Rajbari and Tangail districts went under water since Monday night as the River Padma and the tributaries of the River Jamuna crossed their danger marks at three new places.
The five northern districts that emerged as worst hit by the floods already had crops on 13,642 hectares almost completely destroyed,
reported
New Age
correspondent in Lalmonirhat.
A comprehensive picture of the damages caused by the floods to the agriculture sector would take a while to come by as new areas were affected with the deluge moving downstream.