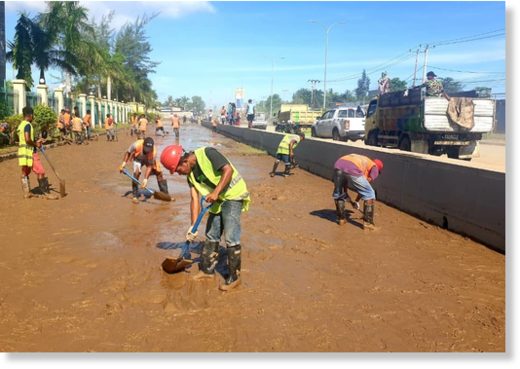 The International Federation of Red Cross and Red Crescent Societies (IFRC) reports that over
9,000 people (1,664 households) have been affected by severe flooding in parts of Timor-Leste
(also known as East Timor).
Flooding occurred after a torrential downpour lasting just a few hours during the afternoon of 13 March 2020. IFRC said the flooding caused rivers to break their banks, inundating homes and streets with flood water and mud.

Almost 200 homes were completely destroyed and media report many more have been damaged. Seven people were injured but there are no reports of fatalities. Vehicles and electricity lines were also damaged. Some reports suggested the newly built Bridge B.J. Habibie in Dili was also destroyed.