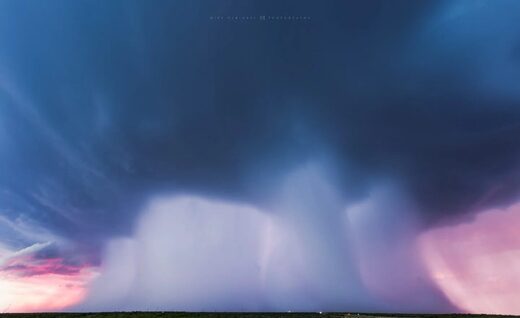 Mike Olbinski and his crew were about to call the day a bust, he shared on YouTube, when '"magic unfolded right before our eyes."
On the way to Lubbock, Texas, from New Mexico, the storm chasers caught a quadruple microburst as it came down with large hail in a "spectacular" storm. A microburst is a localized column of sinking air, usually about 2.5 miles or less in diameter,
according to the National Weather Service
, but at sunset Tuesday, Olbinski captured four massive downdraft plumes fanning outwards from a central point, painted in the pink, purple and blue of the sky.