Earth Changes
PAINFUL EARTH
YouTube
Thu, 15 Oct 2020 18:22 UTC
---
CGTN
Fri, 16 Oct 2020 14:00 UTC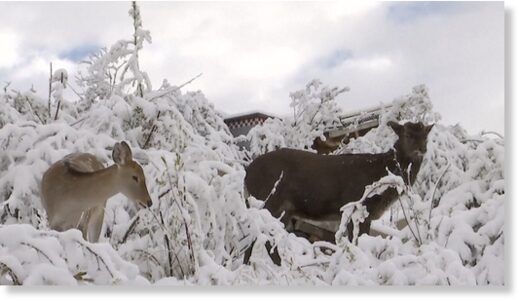 Southwest China's Zoige County and parts of northwest's Gansu Province welcomed their first snowfalls of the season. Despite the colder weather, locals were generally unaffected
by the early winter snow.
In the countryside, the weather produced a snowy scenery, signaling to local herders to prepare their livestock for a long winter ahead. Outside of Gansu's Zhangjiachuan County in Tianshui City, pastures were covered with a layer of white snow.
The white drastically changed the pastures' appearance from a mere days ago. To the northwest, a new round of snow arrived in Altay Prefecture in Xinjiang Uygur Autonomous Region
, accompanied by a sharp temperature drop from six degrees Celsius to negative-three.
---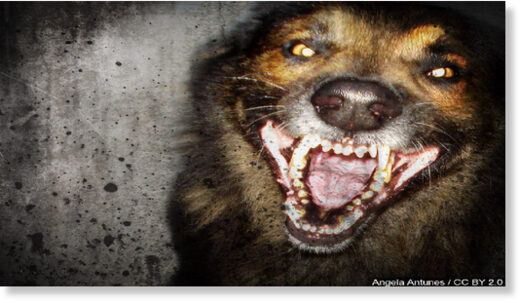 Consternation Thursday afternoon near the Bolloheide nature reserve in Tremelo. The 83-year-old Frans R. who was looking for his escaped dog, a cane corso, was found lifeless.
It was a hiker who found the lifeless body of the eighties in the woods in the early afternoon. According to the public prosecutor's office, there is no malicious action involved. "An autopsy on Friday will have to clarify the exact cause of death," says press magistrate Sarah Callewaert of the Leuven public prosecutor's office. "But no crime has been committed in this." The law doctor, the judicial lab and the local criminal investigation department investigated the nature reserve on the border of Tremelo and Grootlo (Heist-op-den-Berg).
---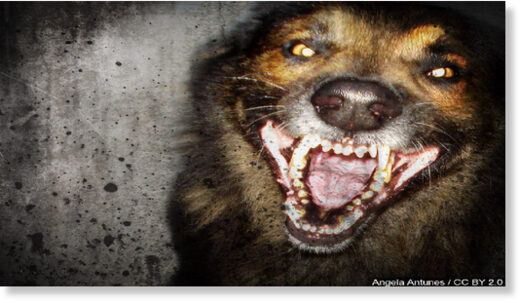 Honolulu police are investigating the death of a 3-month-old who was mauled by a dog Wednesday inside a family housing residence on Schofield Barracks.
The infant apparently was in a car seat when the attack occurred.
Wednesday evening, military emergency personnel and law enforcement responded to a 911 call about a child with serious injuries who had been bitten by a dog inside a home at Schofield, the Army said today in an email.
---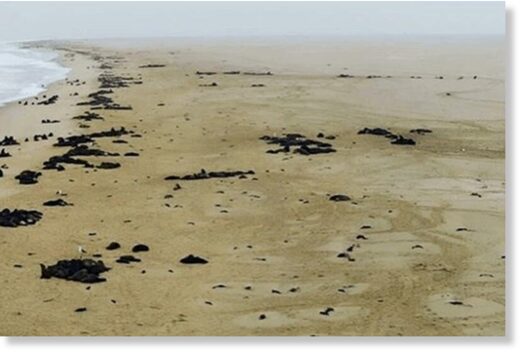 The beach at Pelican Point in Namibia is covered with more than 5000 dead baby seals, Ocean Conservation Namibia (OCN) said in an Instagram post on Wednesday. Drone footage taken by the OCN shows the beach full of seal pup bodies.
"We are sitting at the cusp of a catastrophe. There are literally thousands of seal pups being born prematurely and dying almost immediately," OCN said. "This is a natural phenomenon - meaning that when the pregnant female feels she does not have enough reserves, she can abort her fetus. This happens every year to a few individuals,
but never on this scale!"
Seals give birth in the middle of November, but sometimes you can see prematurely born seal pups in October. Premature seal pups cannot survive. They are too young and not fully developed.
---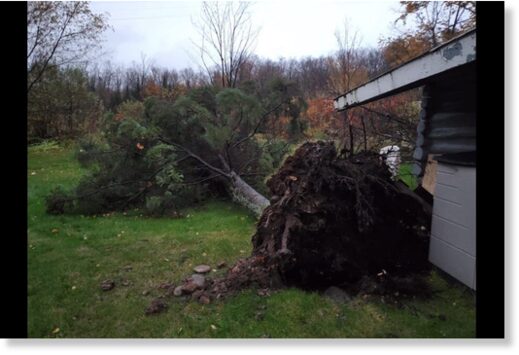 A huge waterspout was spotted on the Lake Superior in Batchawana, Ontario, on October 13.
Dustin Graham recorded the video that showed the spinning waterspout quickly approaching his house, bringing lightning flashes and strong wind.
"That's crazy looking," a man's voice can be heard saying in the video.
Graham also told Storyful that the waterspout had brought damages including "trees down, table smashed and carport ripped up."
According to a local media report, Environment Canada confirmed reports of waterspouts on Lake Superior at the time.
Credit: Dustin Graham via Storyful
---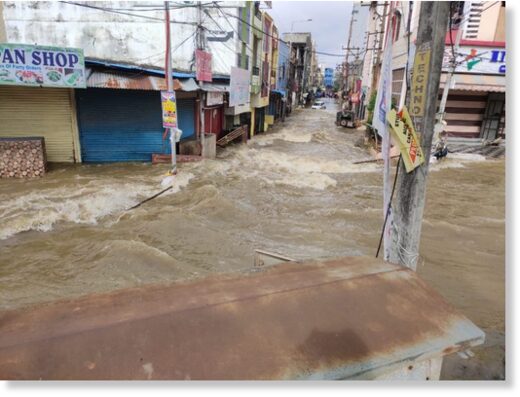 A deep depression in the Bay of Bengal has brought days of heavy rain to parts of southern and western India, causing flooding in the states of Telangana, Andhra Pradesh, Karnataka and Maharashtra.
Telangana
In Telangana, media report at least 15 people are thought to have died in flood and rain-related incidents after heavy downpours from around 12 October, 2020.
Heavy rains and floods across the state have disrupted power supply in many places. The state government declared a holiday for all government offices and private institutions for 14 and 15 October and urged people to stay indoors.
Telangana's capital, Hyderabad, is among the worst affected areas, with raging flood waters sweeping through city streets, damaging buildings and dragging away vehicles.
Nine people died when a wall collapsed due to heavy rain in Chandrayangutta District,
according to disaster authorities. Over 1,000 people have been rescued or evacuated in the city by teams from State and National Disaster Response Forces along with military personnel.
---
CGTN
Thu, 15 Oct 2020 10:55 UTC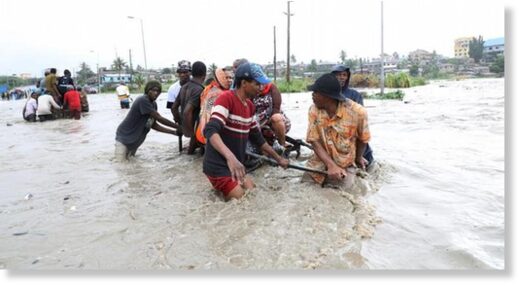 At least 12 people have been killed in flash floods caused by ongoing heavy rains in Tanzania's business capital Dar es Salaam, police said on Thursday.
Lazaro Mambosasa, the Dar es Salaam Special Zone Police Commander, said in a statement that the victims died after they were swept away by floods. Two children from the same family were among the victims.
The downpour since Tuesday almost brought the business capital to a standstill after they disrupted transport services and slowed down businesses.
---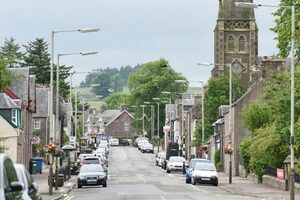 Perthshire
continues to be rumbled by a series of seismic activity after two minor earthquakes hit the area within five minutes of each other at the weekend.
Saturday's incidents now make it nine tremor events in the area since the start of September.
The first on Saturday took place at 7.23am, with the epicentre near
Gleneagles
, measuring a 1.5 magnitude at a depth of five kilometres.
Five minutes later a 1.8 magnitude quake was registered a few miles away at a depth of seven kilometres.
Both tremors were felt by residents in
Blackford
, but there have been no reports of any damage so far, and were recorded at the nearby British Geological Society (BGS).
Blackford
experienced the sixth and seventh tremors in the series on the Sunday prior -
the former of which being the biggest recorded in over a decade.
A 2.5 magnitude and smaller 0.8 magnitude quake hit the village in the evening with aftershocks reported in Auchterarder and Aberuthven.
---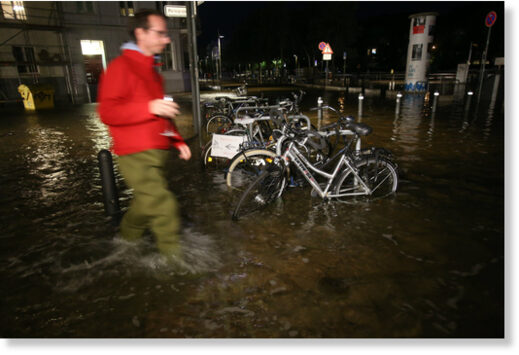 A clean-up is underway on Thursday after severe storms in the northern part of the country.
Water levels rose significantly in coastal areas of Germany due to storms and severe rain on Wednesday.
In Mecklenburg-Western Pomerania, flooding reached its peak on Wednesday evening. It brought water levels to almost 1.40 metres above normal,
said meteorologist Stefan Kreibohm from the weather station at Hiddensee.
In Schleswig-Holstein, the Trave river in Lübeck and the district of Travemünde rose to around 6.26 metres. This resulted in flooding at the Obertrave in the old town of Lübeck and parts of the promenade in Travemünde. According to the Waterways and Shipping Office, the normal water level is five metres.
---