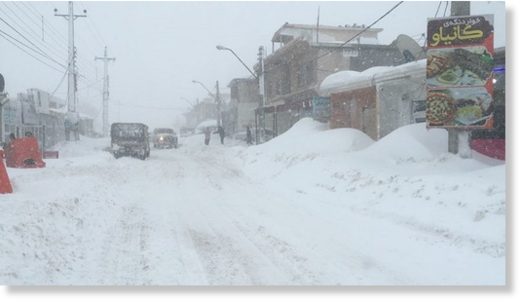 The main road at the Fishkhabour international border crossing in the province of Duhok has been blocked due to unusually heavy snowfall that has covered most cities in the Kurdistan Region, as well as several others southward in Iraq where snow is rarely seen.
Local sources reported that transportation has been closed due to snow accumulation, stopping travelers and transport of goods between the Kurdistan Region and Syria.
The Fishkhabour border crossing is located on the Tigris River in Zakho district, 85 km west of Duhok city. It was established in 1991 and remains a key gateway connecting the Kurdistan Region to Syria, though the volume of goods passing through is limited.