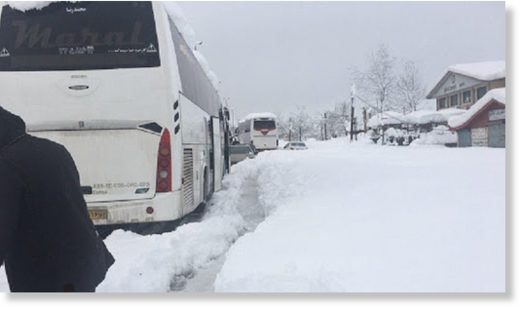 Currently the water in 4 villages of Gilan province has been cut off due to heavy snowfall, and the electricity and landline of some households in Guilan are still cut off.
Additionally, Guilan residents and many travelers have had problems on the roads leading to the province.
Gilan Provincial Crisis Director General said heavy snowfall and heavy snowstorms have stopped traffic on Saravan highway for 2km.