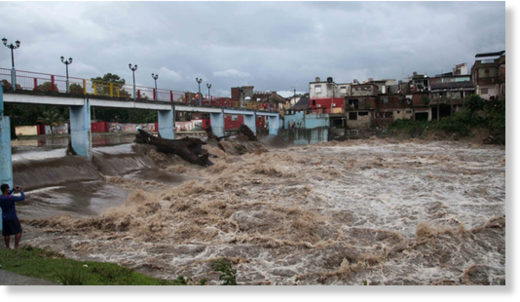 Heavy rainfall on 25 May caused flash flooding in central areas of Cuba prompting evacuations. Heavy rain was also reported in Florida, USA, where as much as 4 inches (100mm) of rain fell in a few hours, causing flooding in southern parts of the state.
Cuba
Heavy rainfall on 25 May caused flooding in central parts of Cuba, in particular in the provinces of Sancti Spíritus, Villa Clara and Cienfuegos.
Cuban Meteorological Institute INSMET reported several locations recorded more than 120mm in a few hours early on 25 May.
Around 20 families were evacuated from their homes after rivers broke their banks in Santa Clara, capital of Villa Clara Province. Landslides were also reported in the area.