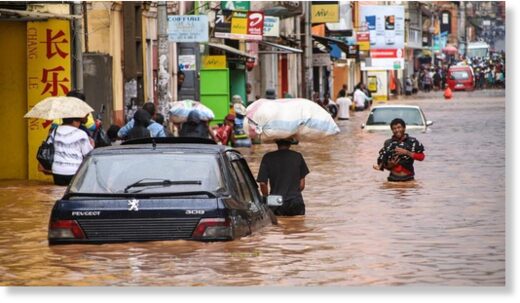 Disaster authorities in Madagascar report at least 10 people have lost their lives after heavy rainfall caused floods and landslides in Analamanga Region, including the capital Antananarivo.
According to the national disaster agency, Bureau National de Gestion des Risques et des Catastrophes (BNGRC), heavy rain struck during the night of 17 January 2022. Antananarivo recorded over 75mm of rain in 24 hours to 18 January 2022.
BNGRC reported widespread damage in the capital and surrounding areas, including collapsed houses and bridges, damaged infrastructure and inundated farmland.