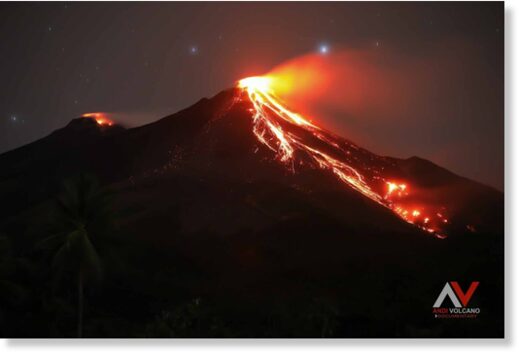 The effusive eruption of the volcano remains intense.
We are regularly given first-hand information from our local expedition leader and volcanologist, Andi, about the volcano's behavior. Glowing lava blocks continue to detach from the actively growing lava dome, located within the Crater 1, and roll over the western and eastern slopes, most of which reach the base of the dome area. Feel free to enjoy a noteworthy video from the ongoing activity here.
Some people have been evacuated to avoid being affected by large hot rock falls that may result in dangerous pyroclastic flows.