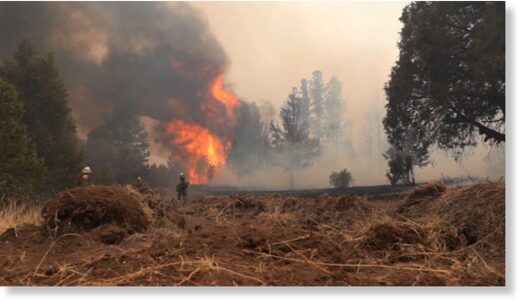 A monster blaze churning in northern New Mexico for more than a month has blackened enough acreage to earn a place in the state's record books.
Aside from being the largest wildfire currently burning in the U.S., the fire moving over the Sangre de Cristo mountain range is now the largest in the arid state's recorded history.
It covers more than 465 square miles, or an area nearly one-quarter the size of Delaware.
More than 260 homes have burned and more evacuations were prompted over the weekend as the blaze moved through dry — and in some cases dead — stands of pine and fir trees. Huge columns of smoke could be seen from miles away, and fire officials and weather forecasts continue to refer to it as an unprecedented situation.