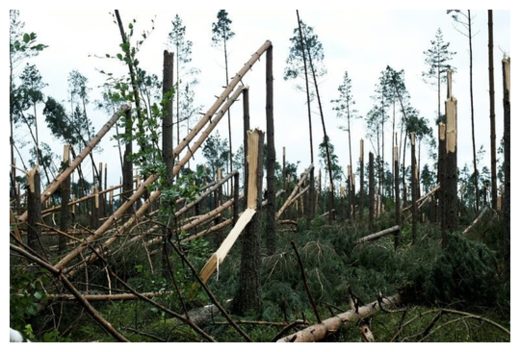 It will take two years to clear the tens of thousands of trees smashed by the weekend storms that devastated Poland's forests, the country's forest service said Wednesday.
"We're dealing with what is undoubtedly the worst disaster in the history of Polish -- and perhaps even European -- forestry,"
Poland's chief forester, Konrad Tomaszewski, told reporters.
The storms that hit Poland overnight Friday to Saturday killed six people, including two Girl Guides crushed by a falling tree while camping in a forest.
Aerial television footage in vast swathes of forest where trees had been snapped like matchsticks.
According to Tomaszewski, the storms brought down an estimated 8.2 million cubic metres of lumber.
It would take two years to clear the debris and begin replanting trees and decades to recover the lost natural habitats of birds and other wildlife, he added.
More storms are forecast for the coming weekend.