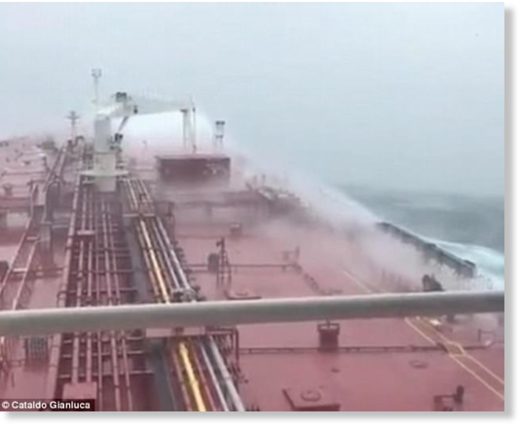 An awe-inspiring video has emerged online of a tanker battling brutal, raging seas when storm Ophelia hit Ireland on Monday.
The shocking footage was filmed from an Italian tanker in the sea outside Cork harbour in the south of Ireland.
The video, captured by Cataldo Gianluca, shows the enormous tanker dwarfed by towering mountains of surging water.
The powerful wave grows larger but the tanker ploughs on, riding so high on the steep wave that the nose of the ship points upwards at an alarmingly acute angle.
The video, shared on Twitter, then cuts out at but the tanker survived the plunge back down the wave and managed to weather the storm.