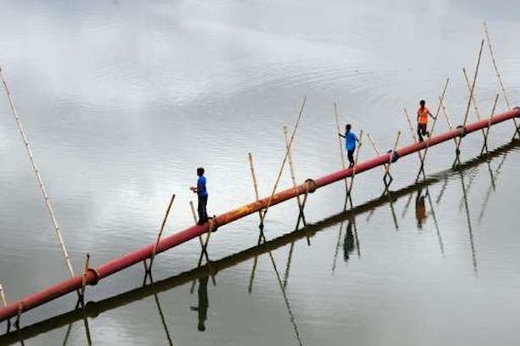 A massive drawdown of water beneath delta-based megacities across the world may be pulling surface pollution deeper into the ground, risking contamination and health problems for local populations, a new study said Tuesday.
Research led by Holly Michael of the University of Delaware in the United States used the example of Bangladesh's capital Dhaka to show how unsustainable water use was exacerbating arsenic pollution.
Water consumption in greater Dhaka, home to some 18 million people, is lowering the local water table by more than three metres per year in some areas.
Slaking the capital's thirst is
driving down shallow water contaminated with arsenic
—known to cause a host of deadly
health problems
.
Using a new method for calculating water flows, the researchers showed that
deep sources of clean water
outside the
capital could be polluted "within a decade,"
said the study, published in
Nature Communications
.
Previously, scientists had said it would take up to a century
for contaminants such as arsenic to infiltrate deep groundwater at least 150 metres below the surface.