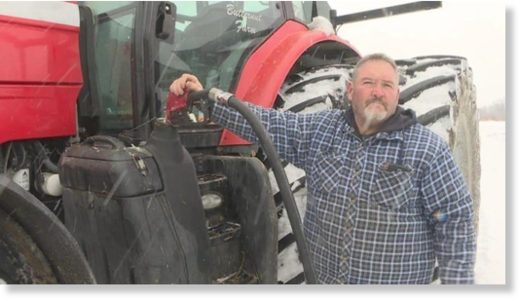 Farmers facing formidable challenge with snow blanketing Ottawa-area fields
During a typical autumn, Sylvain Quenneville would be wrapping up his corn harvest at his farm in Casselman, Ont., east of Ottawa, by now.
But this hasn't been a typical autumn.
The area got about 12 centimetres of snow last week, and Quenneville's equipment isn't built to handle it.
"The thresher can't beat snow," he said in French on Sunday. "We have to wait for the snow to melt ... [or it] will just go through the thresher."