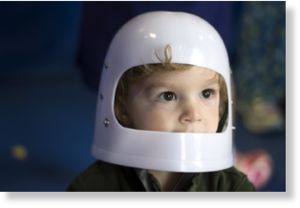 Researchers look at how mothers support their babies' autonomy and the effect on executive functioning.
This news release is available in
French
.
Higher cognitive skills are found in the children of mothers who are consistently able to support the development of their baby's sense of autonomy
, according to a study led by researchers at the University of Montreal. The researchers specifically looked at executive functioning, which refers to a range of cognitive processes that are essential for cognitive, social and psychological functioning. "We have shown that the child's executive functioning is linked to the mother's ability to support his or her autonomy.
Autonomy support includes things such as teaching children problem solving skills and involves taking the child's perspective while ensuring he or she takes an active role in completing tasks,"
said Célia Matte-Gagné, who led the study. "Importantly, the study shows that it's not just about getting off to a good start. While many studies have confirmed that a mother's support are critical, few have looked at how these skills might change over time and what effect that might have."