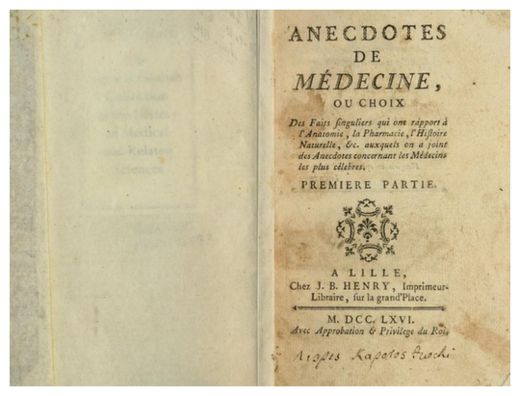 Reports of people having "near-death" experiences go back to antiquity, but the oldest medical description of the phenomenon may come from a French physician around 1740, a researcher has found.
The report was written by Pierre-Jean du Monchaux, a military physician from northern France, who described a case of
near-death experience
in his book
Anecdotes de Médecine.
Monchaux speculated that too much blood flow to the brain could explain the mystical feelings people report after coming back to consciousness.
The description was recently found by Dr. Phillippe Charlier, a medical doctor and archeologist, who is well known in France for his forensic work on
the remains of historical figures
. Charlier unexpectedly discovered the medical description in a book he had bought for 1 euro (a little more than $1) in an antique shop.