While it is well documented that females and males of many species can communicate through chemical signals called pheromones, there has remained some question as to whether humans can communicate this way as well. Now researchers in Germany have found that humans
do
respond strongly to a specific fragrance--in ways that could ignite a woman's sex drive.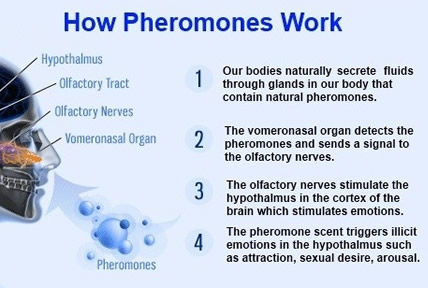 In animals, pheromones are chemicals that are released by individuals in a species to influence the sexual behavior of other members of the same species in predictable ways. When the female silkworm releases the molecule
bombykol
, for example, male silkworms drop everything and come hither.