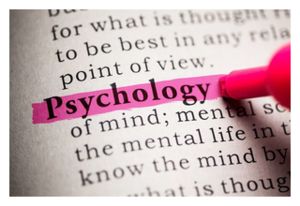 Scientific studies about how people act or think can rarely be replicated by outside experts, according to a new study that raises questions about the seriousness of psychology research.
A team of 270 scientists tried reproducing 100 psychology and social science studies that had been published in three top peer-reviewed US journals in 2008.
Just 39 per cent came out with same results as the initial reports, according an international team of researchers known as The Open Science Collaboration.
Their findings are reported in the journal
Science
.
The topics of studies reviewed ranged from people's social lives and interactions with others to research involving perception, attention and memory.
No medical therapies were called into question as a result of the study, although a separate effort is underway to evaluate cancer biology studies.
"It's important to note that this somewhat disappointing outcome does not speak directly to the validity or the falsity of the theories," says Gilbert Chin, a psychologist and senior editor at the journal
Science
.
"What it does say is that we should be less confident about many of the original experimental results," says Chin, who was not involved in the study.
Study co-author Brian Nosek from the University of Virginia says the research shows the need for scientists to continually question themselves.
"A scientific claim doesn't become believable because of the status or authority of the person that generated it," says Nosek.
"Credibility of the claim depends in part on the repeatability of its supporting evidence."