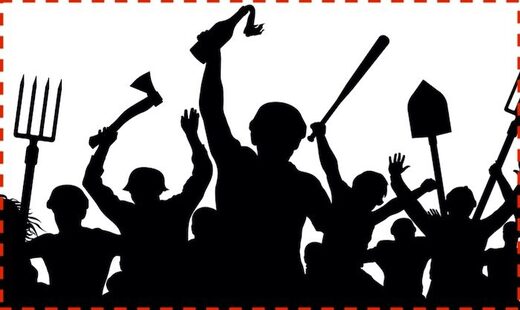 Wherever, however, don't back down...
Most "cancel culture" stories are brutal and alarming. It seems no one is safe from the threat of a mob intent on taking a person down: not acclaimed editors, not professors, not
poets
nor
promising politicians
nor
regular college kids
. It's my hope this story will provide encouragement that it's possible to withstand the mob.
But you might have to learn how to fight fire with fire.
My husband and I co-founded a non-profit organization in 2010. At the time, we knew nothing about the woke ideology called
Critical Theory
(or sometimes "critical social justice"). Our motivation was to address disparities in mental health care. We had learned that
lay people (without clinical training) made up the majority of trauma care providers working with vulnerable populations
such as refugees and human trafficking survivors around the world. We wanted to help equip those lay care providers with good resources for increasing mental and emotional resilience in their communities.
We hired clinically-trained mental health professionals to develop our curriculum, oversee Monitoring, Evaluation, and Learning, and run the international training program. The organization saw great success in our first seven years.
We received accolades from all the right people in academia and the non-profit world, and we partnered with international and grass-roots organizations working with survivors of trauma in more than 50 countries.
Then a few years ago, we became aware of
a gradual but marked shift in tone among our program team.