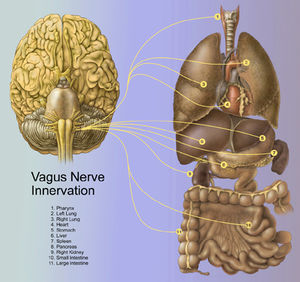 We have always expressed love and emotion from the heart and intuition from the gut; hence, the expressions heartfelt and gut feeling. Research suggests that they may have scientific explanations.
It seems both heart and gut have minds of their own. Besides communicating with the brain, they might also be helping it develop, reducing depression and increasing the level of the individual's well-being.
The gut mind
On an average, the brain has 100 billion neurons; it is the seat of all our thinking. The gut or the digestive system has close to 500 million nerve cells and 100 million neurons and is almost the size of a cat's brain. Not only does the gut 'talk' with the brain by releasing chemicals which are transported to the brain but also by sending electrical signals via the vagus nerve, one of the longest nerves in the body whose purpose is to relay the information of internal organs to the brain. It starts from the head and ends near the anus.