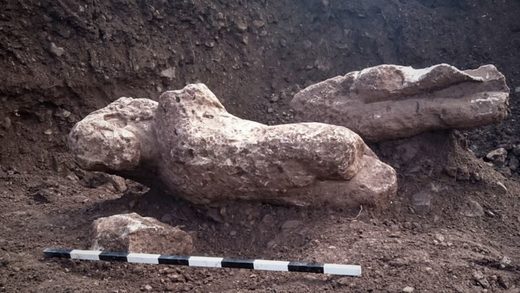 A Greek farmer's discovery of an antique fragment while tilling his field has led to the discovery of four ancient statues from the Archaic era and several historical graves.
The country's Culture Ministry
says
they were alerted to the stunning discovery by a farmer who stumbled upon the torso of an ancient kouros - the Greek name given to free-standing sculptures of nude young men.
Archeologists have been excavating the site near the central Greek town of Atalanti, about 150 kilometers (94 miles) northwest of Athens, since mid-October. The Archaic era spanned from about the eighth century BC to the fifth.