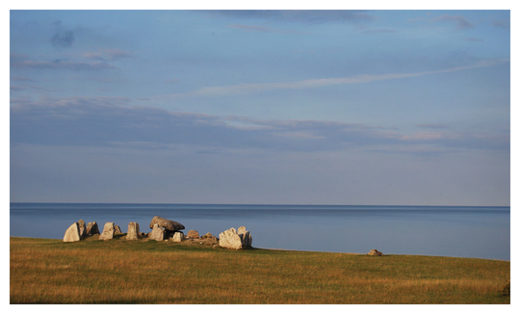 New research suggests that megaliths --
monuments such as Stonehenge created from large rocks during the Stone and Copper Ages in Europe -- owe their origins to a mysterious culture from northwest France with advanced seafaring technology.
Roughly 35,000 megaliths are known throughout Europe, including standing stones, stone circles and megalithic tombs. Most megaliths date from 4500 to 2500 B.C., are concentrated in coastal areas along the Atlantic and Mediterranean, and share similar or even identical architectural features, said archaeologist
Bettina Schulz Paulsson
at the University of Gothenburg in Sweden.
The origins of megaliths have proven controversial for more than a century. During the late 19th and early 20th centuries, archaeologists believed the practice may have originated at a single point in the Near East, and then spread westward through migrant priests or prospectors. Later, the rise of radiocarbon dating led to the currently dominant argument that the concept of megaliths arose independently multiple times across Europe.
Schulz Paulsson's new study reviewed data from 11 different languages that analyzed 2,410 radiocarbon dates for megalithic sites and related areas throughout Europe to better understand the way megaliths spread across the continent.