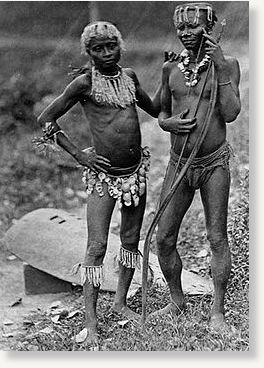 One of the regions hardest hit by the December 26 tsunami was an extremely remote chain of more than 500 islands known collectively as the Andamans and Nicobars.
Governed by India, the archipelago separates the Bay of Bengal from the Andaman Sea. The islands are home to several hunter-gatherer tribes who until fairly recently have had very little contact with the outside world.
Anthropologists initially feared the tribes could have been completely wiped out. But Indian Air Force pilots flying sorties over the islands days after the tsunami reported seeing men who fired arrows at their helicopters. Since then there have been reports that the islanders used their ancient knowledge of nature to escape the tsunami.
Bernice Notenboom, president of Moki Treks, a travel company specializing in indigenous cultural tourism, is one of the few outsiders to have visited the tribes. She tells
National Geographic
of her impressions from her visit in April 2003.