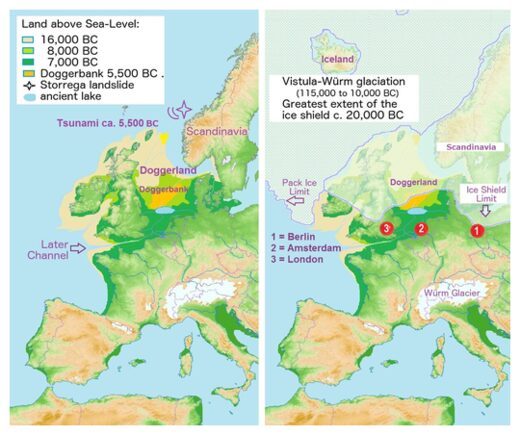 MAGNETIC fields could provide the key to understanding submerged civilisations in a pioneering study by the University of Bradford.
Archaeologists have been researching an area under the North Sea, known as Doggerland, which was home to one of the largest prehistoric settlements in Europe.
But with expansion of wind farms in the North Sea, the race is on to work with developers to piece together information about Doggerland in advance of development.
PhD student Ben Urmston will look for anomalies in magnetic fields by analysing
magnetometry data, which could indicate the presence of archaeological features without excavation.
He said: "Small changes in the magnetic field can indicate changes in the landscape, such as peat-forming areas and sediments, or where erosion has occurred, for example in river channels.
"As the area we are studying used to be above sea level, there's a small chance this analysis could even reveal evidence for hunter-gatherer activity. That would be the pinnacle.
"We might also discover the presence of middens, which are rubbish dumps that consist of animal bone, mollusc shells and other biological material, that can tell us a lot about how people lived."