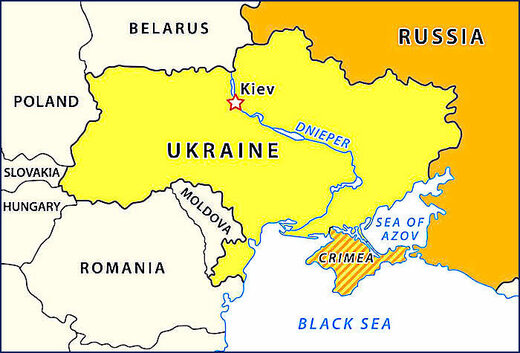 The cultural and historical elements that determine the relations between Russia and Ukraine are important. The two countries have a long, rich, diverse, and eventful history together.
This would be essential
if the crisis we are experiencing today were rooted in history.
However, it is a product of the present. The war we see today does not come from our great-grandparents, our grandparents or even our parents.
It comes from us. We created this crisis.
We created every piece and every mechanism. We have only exploited existing dynamics and exploited Ukraine to satisfy an old dream: to try to bring down Russia.
Chrystia Freeland's, Antony Blinken's, Victoria Nuland's and Olaf Scholz's grandfathers had that dream;
we realized it.
The way we understand crises
determines the way we solve them.
Cheating with the facts leads to disaster.
This is what is happening in Ukraine. In this case the number of issues is so enormous that we will not be able to discuss them here. Let me just focus on some of them.
Did James Baker make Promises to Limit Eastward Expansion of NATO to Mikhail Gorbachev in 1990?
In 2021, NATO Secretary General Jens Stoltenberg stated that "there was
never a promise
that NATO would not expand eastward after the fall of the Berlin Wall." This claim remains widespread among self-proclaimed experts on Russia, who explain that there were no promises because there was no treaty or written agreement.
This argument is a bit simplistic and false.