A cache of cooked and and carved human bones has been discovered in Mexico - backing up fables that cannibalism was practised by an ancient tribe.
The bones were found in El Salto, Durango State, northern Mexico, in a cave hamlet built into a cliff.
The site - called Cueva del Maguey - dates back to around 1425 and was formerly home to the Xiximes tribe.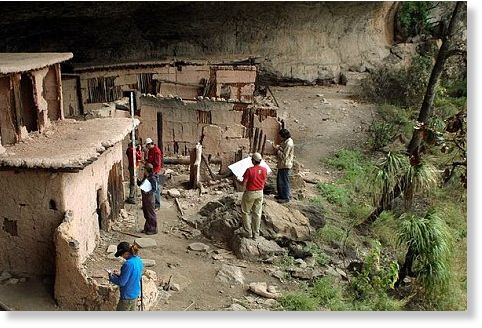 The archaeological trove included more than three dozen human bones which showed evidence of having been defleshed, cooked and then ritualistically marked with stone blades.
Rumours of cannibalism among the 5,000-strong Xiximes have long existed due to the historical accounts of Jesuit missionaries, which labelled the tribe 'the wildest and most barbarian people of the New World'.