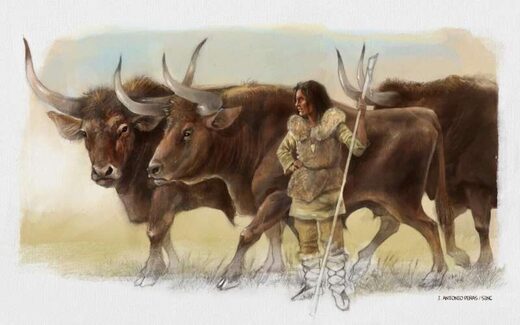 Research involving scientists from the University of A Coruña has succeeded in sequencing the oldest mitochondrial genome of the immediate ancestor of modern cows that has been analyzed to date. The remains, some 9,000 years old, were found next to a woman. Why were they with her if cattle had not yet been domesticated? Do they belong to ancestors of today's Iberian cows?
Humans have maintained a very close relationship with aurochs (Bos primigenius) since their beginnings, first by hunting them and then by breeding and selecting them. This extinct species of mammal is little known in the Peninsula because
its skeletal remains are difficult to distinguish from bison. In fact, there have been references to the presence of "large bovids" in many sites because they cannot be differentiated.
At a European level, there is also a lack of genetic data.