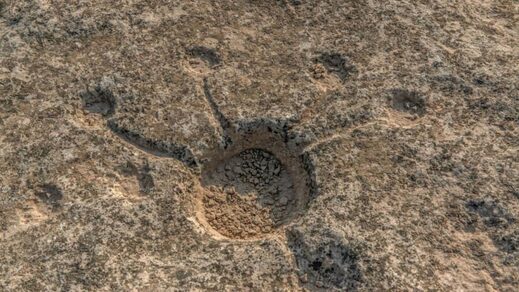 Some shoot out of the soft rock like reptiles bathing in the sun. Others are mysterious depressions resembling an ancient board game played all over the world. And a few are straight-up puzzling.
On a desolate and windswept corner of
Qatar's northeastern coast, among the sand dunes of the barren desert, lies Al Jassasiya, the Gulf country's largest and most important rock art site
.
Here, people centuries ago
used a series of low-lying limestone outcrops
as a canvas on which they carved symbols, motifs and objects that they observed in their environment.