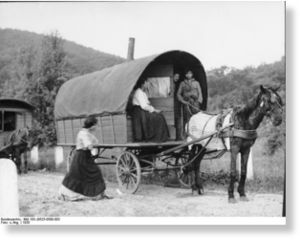 Europe's largest minority group, the Romani, migrated from northwest India 1,500 years ago, new genetic study finds.
The Romani, also known as the Roma, were originally dubbed "
gypsies
" in the 16th century, because this widely dispersed group of people were first thought to have come from Egypt. Today, many consider "gypsy" to be a derogatory term.
Since the advent of better and better genetic technology, researchers have analyzed the genetic history of much of Europe, finding, for example, the
history of the Jewish Diaspora
written in DNA. But though there are 11 million Romani in Europe, their history has been neglected, said study researcher David Comas of the Institut de Biologia Evolutiva at Universitat Pompeu Fabra in Spain
Linguistic history as well as a few limited genetic studies had already suggested the Romani originally hailed from India. To confirm this idea and uncover more details on the migration, Comas and his colleagues used a technique that compares DNA segments from across the whole genome with that of other populations. They used DNA samples from 13 groups of Romani spread across Europe.